Employer Medical Info is an optional questionnaire that is accessible to HR Managers from the HR Dashboard. This questionnaire collects additional Employer details for various Employer forms.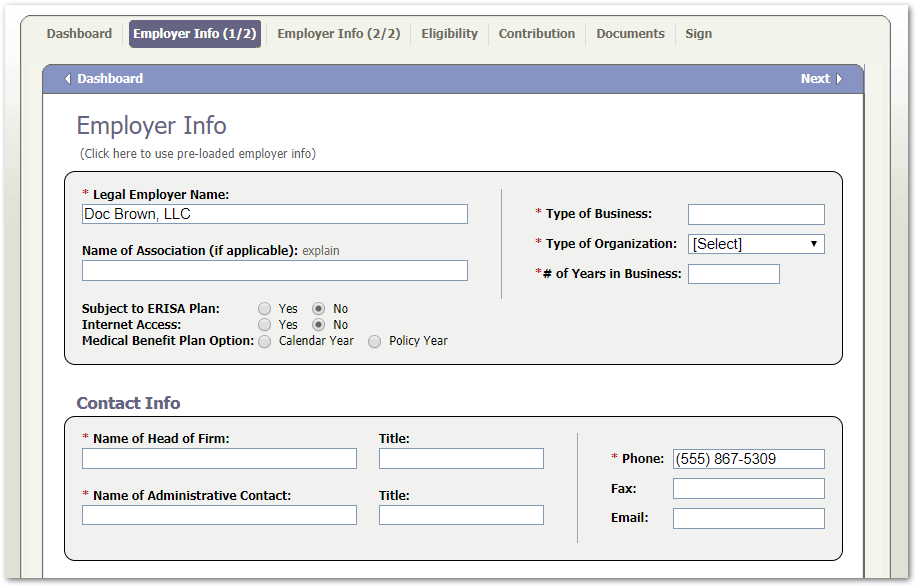 Only Brokers can enable the Employer Medical Info questionnaire. If it's necessary, follow these steps to make the questionnaire available to HR Managers:
Go to the Employer Listing.

Locate your client and select the 'Edit' button to access the Employer Hub.

In the Employer Hub, select the 'Client Details' option.

NOTE: To access this option, the Employer must have at least one open Proposal, and the Medical Health Questionnaire turned on. See this article for more information.

In Client Details, locate the 'Enable Employer Group Medical Questionnaire' checkbox.

If this box is empty, make sure it has a checkmark and save.
The next time an HR Manager logs in, they should see a new Employer Medical Info section on the HR Dashboard.