After generating a Proposal, you can export censuses to send to the Carrier. In this article, we'll discuss the different censuses.
IN THIS ARTICLE
---
Exporting a Carrier census
To start, you need to add products to your Employer's Proposal. See this article for more information.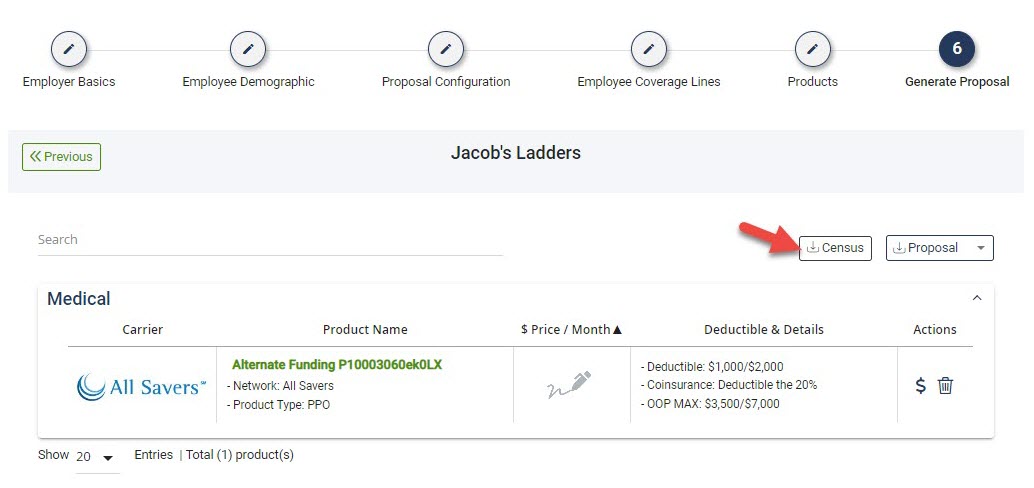 On the Proposal Generation page, select the 'Census' button to display a list of Carrier censuses.
You can download three different types of censuses:
Product Census
This census is associated with an actual product. Censuses will automatically display for products that have associated censuses in the Proposal.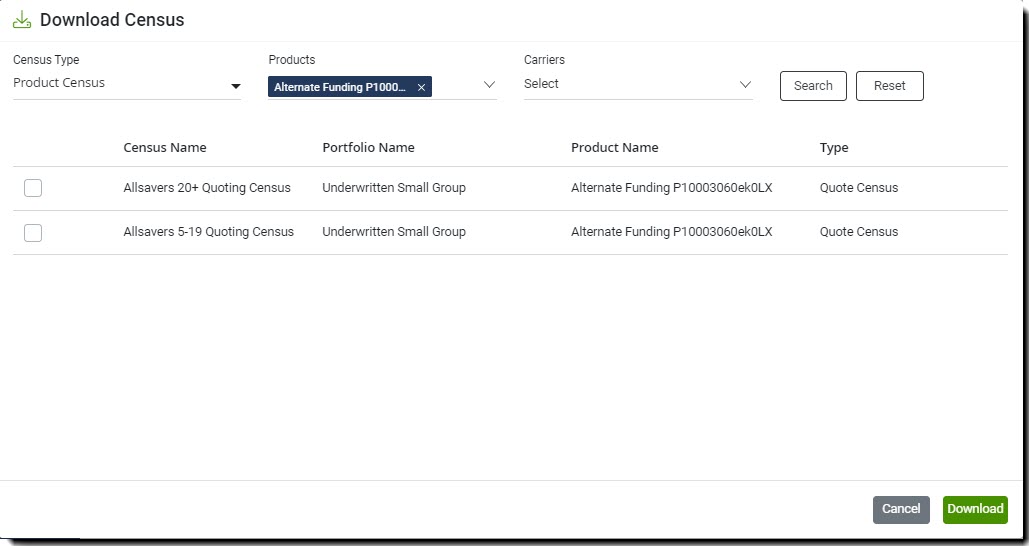 Otherwise, you can search for a census by product by selecting the 'Product Census' option from the Census Type dropdown menu. Then, select the specific products and Carrier.
When complete, select the 'Search' button. After all available censuses populate on the screen, check the box by the census name you'd like and select the 'Download' button.
Carrier Census
To search for a census associated with a Carrier, select the 'Carrier Census' Census Type. Select the 'Search' button to view all censuses for that carrier or further refine the censuses by Portfolio and Product.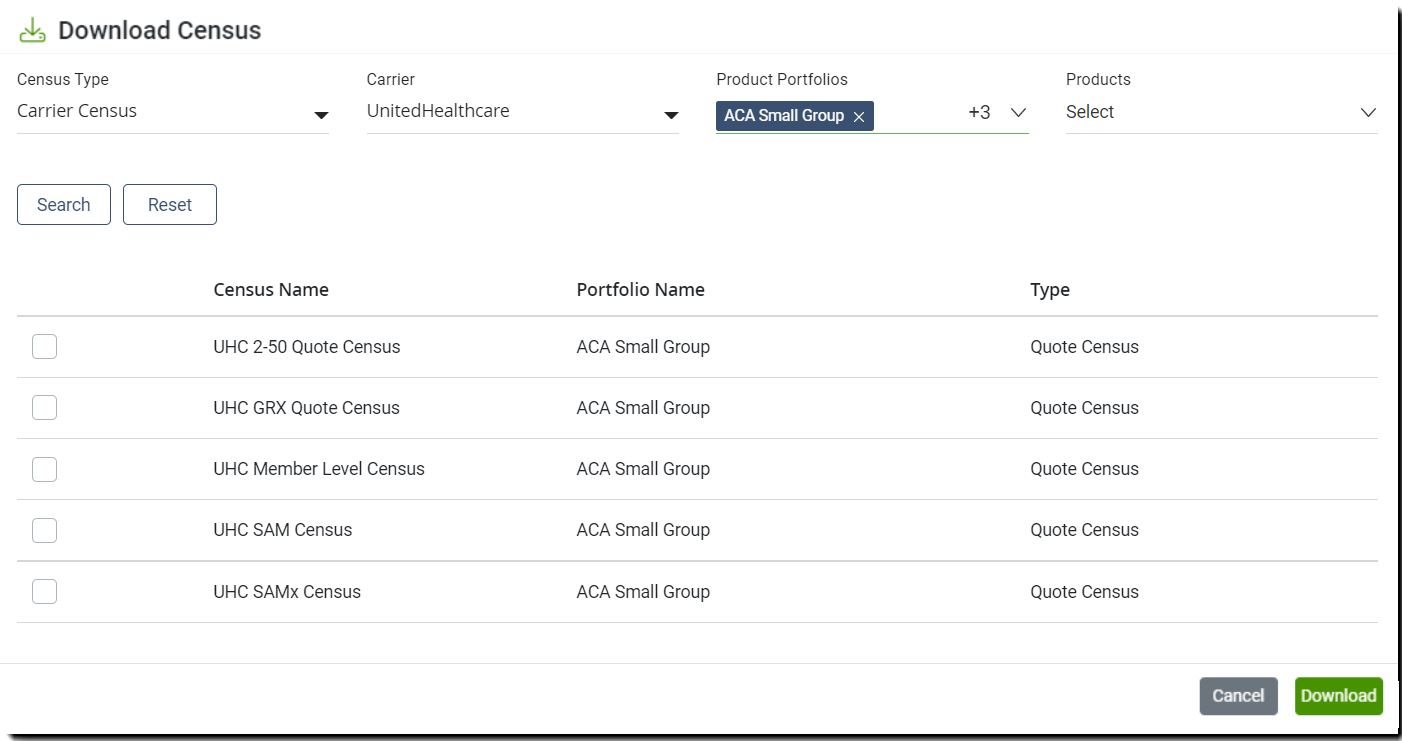 Check the box by the census name you'd like and select the 'Download' button. Once the census is downloaded and opened, you will see that the census is formatted exactly to your Carrier's specifications.
You can upload directly to your Carrier's website or can be emailed directly to your Carrier contact.
A Portfolio is the collection of all products offered by a Carrier.
FormFire Census
A generic census based on all the information that was added to the proposal. You will typically use the FormFire census for your own recordkeeping.
Options:
Benefits Monthly Snapshot
Community
Dental
FormFire Quote Census
Medical
MU Screening Report Census
Non Medical
Vision
To view a specific FormFire census, check the box by the census name and select the 'Download' button.